HVAC Services in Okemos, MI
Give us a call today: 517-322-2300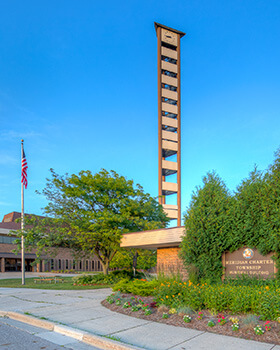 Since 1981, A-1 Mechanical has provided unparalleled HVAC services to homeowners and businesses in Okemos, MI. We pride ourselves on our professional, customer-oriented service. We offer maintenance, repair, and installations for heating, air conditioning, and indoor air quality equipment, as well as 24-hour emergency service.
NATE, EPA, and ACCA-accredited technicians
Serving with our customers' best interests in mind
Striving for excellence, exceeding expectations
To deliver the best HVAC services to you, we employ only the best. Our dedicated HVAC technicians possess NATE, EPA, and BPI certifications and more. We stock a large amount of replacement parts to ensure we get your air conditioning or heating restored as soon as possible.
Rely on A-1 Mechanical to bring you relief when you need it most. "Comfort and Character You Can Depend On."
Air Conditioning
A-1 Mechanical is your #1 choice for dependable air conditioning installations, repairs, and maintenance in Okemos, MI. With an emphasis on customer service, our technicians will work with you to ensure your AC system is meeting your family's comfort needs.
Heating
With our cold Michigan winters, having a heating system you can rely on isn't a luxury. It's a necessity. From new heating system installations to emergency repairs, you can depend on our team for quality heating services. We've been keeping Okemos, MI homeowners warm and comfortable since 1981. Don't put up with lackluster heating. Rely on us to bring your comfort level back to where it should be.
Duct Services
It's easy to forget about ductwork when it's out of sight and out of mind. However, ductwork is an essential component of your HVAC system that affects your home comfort in many ways. Your home's HVAC system delivers the conditioned air via ductwork. Leaks and cracks result in a loss of conditioned air and increased energy bills. Our technicians are the ones to call on for your duct services, from air duct testing to duct sealing.
Indoor Air Quality
Many homeowners don't realize how much their HVAC systems affect their indoor air quality and vice versa. The quality of the air you breathe in your home is just as important as its temperature. We provide numerous IAQ options that'll not only increase your home comfort, but will make your home healthier and happier. Our indoor air quality systems work in unison with your HVAC systems to provide solutions to poor IAQ.